Consumers seek bargains in hair, beauty treatments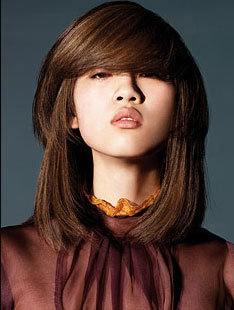 Photo: Aveda.com
NEW YORK (Reuters Life!) - Cash-strapped consumers want quality but at an economical price, at least as far as hair and beauty treatments go, and they are willing to experiment more to get it.
Aveda, a hair and skin care brand owned by U.S. beauty company Estee Lauder, has seen an increase in affluent customers at its 50 institutes across the country, where students give hair and beauty treatments at cheaper prices than its regular salons, its president Dominique Conseil said.
"Consumers are intelligent and the ones who know these schools know that you get ... a better value. It is a haircut for the price of a large pizza," he said in an interview.
U.S. consumers are striking off expensive or unnecessary items to save money in a prolonged recession, exacerbated by job losses and tough access to credit.
For Aveda, consumer thrift is paying off. Conseil said even as Estee Lauder struggles with sales, Aveda has not seen a drop in customers at its salons and more bargain hunters have visited its training schools in recent months.
Although the institutes offer cheaper services, appointments are not easy to get and the treatments can take much longer in their salons because the students are still in training.
Conseil added that the brand, known for its plant-based products, is seeing strong sales overseas in Asia and Europe, despite a slowdown in North America.
Hair products and services overall make up 60 percent of Aveda's business, he added.
Conseil also revealed that Aveda has its eyes on France, a market that he would like to enter soon.
He said he is confident that consumers will stick to environmentally friendly products.
"We are relatively lucky to be part of an industry, which is at least for the time being more resilient to the downturn," he added.
(Reporting by Aarthi Sivaraman; editing by Patricia Reaney)
© Thomson Reuters 2023 All rights reserved.