Cognis owners favour outright sale over IPO
FRANKFURT, March 16 (Reuters) - The owners of Cognis [COGNS.UL] have launched a fresh campaign to sell the German maker of additives for cosmetics and detergents outright even as the firm prepares to go public, sources said.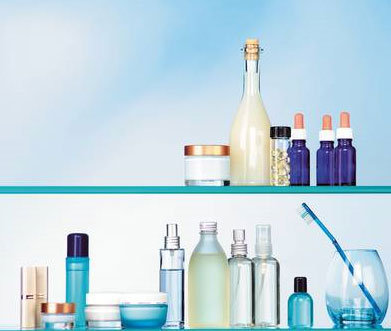 Photo courtesy of Cognis GmbH, Monheim, Germany
Permira [PERM.UL] and co-owner Goldman Sachs Capital Partners (GS.N), who turned down takeover offers as too low in 2006, are hoping to woo specialty chemical makers such as Lanxess (LXSG.DE) and Evonik [EVON.UL] to end their troubled investment in Cognis, the financial industry sources said.
"A sale is now the more likely option," one of the people said, adding that an IPO would carry the disadvantage of being a potentially drawn-out exit fraught with uncertainty.
Cognis chief executive Antonius Trius told business daily Boersen-Zeitung last month the group was ready for an IPO, saying all proceeds would go to creditors, offering no immediate exit to its private equity owners.
Preparations for an IPO in the second half of the year come as several buyout firms are trying to float chemical-sector assets in Europe. German chemicals distributor Brenntag [BREHO.UL] aims to raise up to 837 million euros ($1.14 billion) in an IPO, while Flint, the world's second-biggest printing ink maker, could also be taken public, sources said.
Belgian chemical company Taminco suspended its planned flotation last month, citing unfavourable market conditions. The STOXX Europe 600 Chemicals .SX4P has risen 16 percent over the past six months, but is up less than 1 percent in the past three months.
Permira, Goldman Sachs, Lanxess and Evonik declined comment.
"Our investors are looking into multiple exit options," a Cognis spokeswoman said, declining to comment further.
The former unit of glues and detergent maker Henkel (HNKG_p.DE) has negative equity, with liabilities exceeding assets by 793 million euros as of September, the newspaper said at the time, citing financial statements.
Its private equity owners, who took over Cognis in 2001 for 2.5 billion euros, can at best hope to fetch slightly more than 1.6 billion euros including debt, one industry veteran said.
The upper end of an approximate fair-value range of 1.35-1.65 billion euros would be "the threshold of pain for any buyer", the chemical sector expert said.
By the end of September net debt stood at 1.9 billion euros, or 5.3 times 12-month earnings before interest, tax, depreciation and amortisation (EBITDA), down from 6.4 at the end of 2008 but above multiples of 2.4 at Lanxess and 2.5 at Symrise (SY1G.DE).
As part of a drive to cut debt, Cognis bought back so-called Payment-In-Kind (PIK) notes -- bull-market instruments that convert interest payments into new debt -- below their nominal value on the open market.
In 2008 Cognis hived off its plant oil and textile chemicals businesses.
German group BASF (BASF.DE), the world's largest chemical maker, would be a good match for Cognis because of synergies in surfactants and fine chemicals, the industry veteran said.
BASF, whose bid for Cognis four years ago was rejected by the sellers, has said it was focusing on integrating its Ciba acquisition.
Cognis's closest rival -- Croda International (CRDA.L), a British maker of personal care chemicals and additives for lubricants -- would offer the biggest synergies but anti-trust concerns would block such a tie-up, the industry expert said. (Reporting by Ludwig Burger, Philipp Halstrick and Alexander Huebner; Editing by Dan Lalor) ($1 = 0.7318 euro)
© Thomson Reuters 2023 All rights reserved.