Claiborne sells perfume names to Arden to lower debt
August 11 - Liz Claiborne Inc said on Thursday it would sell the trademarks of some of its perfumes, including Curve, to Elizabeth Arden Inc in part to lower the size of its debt.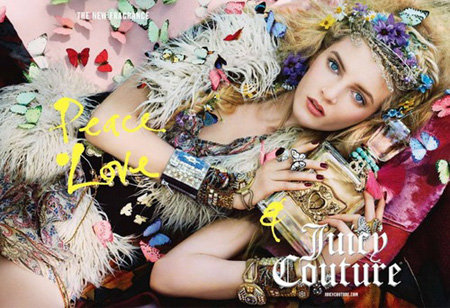 Juicy Couture (Liz Claiborne Inc)
Claiborne also struck a deal with Li & Fung Ltd to have the Hong Kong-based clothing exporter handle U.S. distribution for Claiborne's retail chains, which include Juicy Couture, Mexx and Lucky Brand. That will "significantly" reduce its fixed costs, the company said in a statement.
Li & Fung manages the supply chains for retailers including Wal-Mart Stores Inc and Target Corp.
Elizabeth Arden will pay Claiborne $58.4 million in cash that it will use to pay down debt. But Arden will offer a lower royalty rate for the brands that will stay under license to Claiborne, include Juicy Couture and Lucky Brand fragrances.
Claiborne last month reported a quarterly loss. It has not reported an annual profit since 2006.
(Reporting by Phil Wahba, editing by Maureen Bavdek)
© Thomson Reuters 2023 All rights reserved.