China state firm to help market Australian cotton
China's state cotton firm has inked a marketing deal with Australia's largest cotton processor, Namoi Cotton Co-operative Ltd , which has suffered losses despite record production and prices of the fibre.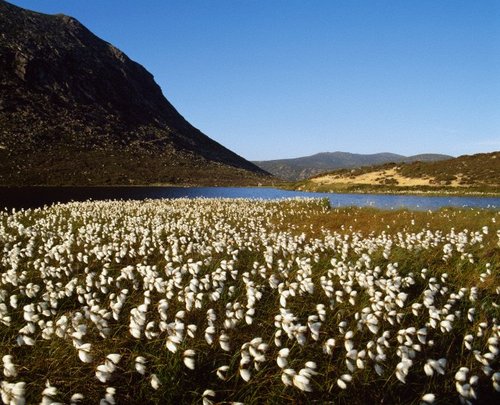 Cotton fields / Photo: Corbis
The 50/50 joint venture will market the 2012 to 2017 crops globally, Namoi said, giving the world's top cotton buyer direct access to one of the world's top cotton exporting countries.
China National Cotton Group Corp (CNCGC) has reached a Heads of Agreement on the joint venture with Namoi, the Australian company said.
Analysts said on Wednesday the move will shore up the cotton ginner's balance sheet, putting Namoi on a better footing to compete with commodity giants dominating the world cotton trade.
It follows other Chinese deals in the Australian agricultural sector including China's state-owned food and oil giant Cofco acquiring control of Tully Sugar Ltd in July.
Namoi on Monday reported a A$56.7 million ($58.5 million) net loss for the six months to Aug. 31, which it blamed on unprecedented cotton market price volatility and increased borrowing costs.
"The volatility in the price probably has seen other companies caught out too, but many are privately owned and don't have the same requirement to report losses as Namoi does," said Belinda Moore, an analyst with RBS Morgans in Australia.
"It makes sense for Namoi to form a joint venture with the Chinese company as China is one of Australia's biggest cotton customers," Moore added.
China's textile industry is the world's top importer of cotton, accounting for around a third of the world's traded material, according to the U.S. Department of Agriculture. Australia is the number three exporter.
Moore said Namoi did not have the financial muscle that larger, more diversified international players in the cotton industry had to deal with market volatility.
Internationally owned firms involved in Australia's cotton industry include U.S. based Dunavant, Cargill Inc and Singapore-listed Olam International's Australian cotton unit Queensland Cotton.
A Melbourne-based agricultural analyst said Chinese interest in Australia's agricultural sector was rising. Deals were also being done in the sugar, dairy and grain industries as appetites for western-style food increase as China's middle class continues to grow.
Cotton prices soared to the highest level in real terms in March since the U.S. civil war nearly 150 years ago, reaching nearly $1.45 per pound, but have since slid to around 99 cents.
Namoi posted a loss despite Australia producing a record 4 million bales (4.4 bales equals one tonne) crop this year.
Namoi ginned around 31 percent of the crop, down slightly from the previous year's 33 percent, but its marketing volumes fell more sharply to under 24 percent from 33 percent in 2010 as it competed against offshore companies operating in Australia.
Australia cotton growers are now planting the 2011/12 crop which could hit a record 5 million bales, barring unfavourable weather, according to industry group Cotton Australia.
($1 = 0.971 Australian dollars)
(Editing by Ed Davies and Michael Urquhart)
© Thomson Reuters 2021 All rights reserved.