China's Li Ning targets overseas markets
HONG KONG, Dec 7 (Reuters) - Chinese sports brand Li Ning (2331.HK) plans to open its first outlet outside Asia in the United States in January, in a bid to test the water as it moves forward with its goal of becoming a major international brand within a decade, a senior executive said.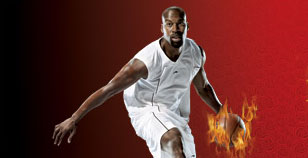 Li Ning Sports
Competing with Nike (NKE.N) and Adidas (ADSG.DE) in the mainland China market, Li Ning planned to open its first U.S. store in Oregon's most populous city of Portland, where the company had set up a product research and development centre, chief executive Zhang Zhiyong told Reuters in an interview.
Li Ning, controlled by ex-Olympic gymnast Li Ning, who lit the flame at the Beijing Olympics opening ceremony, has outlets in Hong Kong and Singapore and aims to have a network of 70 to 100 badminton specialty stores in Southeast Asia by the end of this year.
"We have a research and development centre in Portland which is close to our supply chain," said Zhang, adding that the U.S. would be a huge market for the company, especially for its five-year plan from 2014 to 2018.
Li Ning aims to become one of the five biggest global sporting goods brands by sales volume by 2018, of which the overseas market is expected to account for 20 percent.
Zhang said the Li Ning brand was not well known in the U.S. and the opening of a store was aimed at "testing the water".
The company, which makes basketball, badminton and rtable tennis-related sports gear, aims to accelerate growth and gain a stronger foothold in overseas markets by developing its own products and or through acquisitions.
"Both ways are possible. It will involve some risk if (we do it) by way of a merger or acquisition, but it will be much faster," Zhang said. "We see a lot of opportunities in the
(sports) equipment market."
Zhang did not elaborate on what sort of sports equipment assets the company was looking to buy, but said sports fashion with an "oriental element" would be among the first batch of products it would test in the U.S. market under a "Tai Chi" theme, the name of a popular Chinese martial art.
HIGH VALUATION REMAINS
Li Ning's valuation remains high at a share price-to-earnings multiple of about 22 times forecast 2010 earnings, compared with 19 times at rival Anta Sports (2020.HK) and 17 times at China Dongxiang (3818.HK). Of its smaller rivals, Xtep International (1368.HK) is valued at 10.8 times estimated 2010 earnings and 361 Degrees (1361.HK) at about 7.8 times.
Some analysts had rated Li Ning a "hold" because of the high valuation, with future growth more or less reflected in the stock price, but Zhong gave a different view.
"We believe our growth will continue to be the highest in the industry," Zhang said. He had previously forecast that the sports equipment market in China could grow 16 percent in 2010, predicting Li Ning's growth to be higher.
Zhang said he expected retail sales growth in the mainland to nmake up about 60 percent of company revenue as it expanded its store coverage in Beijing to compete with international brands.
Although Li Ning's market share in China is not far behind major international brand names, a big gap remained in terms of brand equity as the Chinese company was restricted to the nmainland market, which was why Li Ning aimed to expand oversea, Zhang added.
Shares of Li Ning have risen 118 percent so far this year, outperformed the broader market's .HSI 55 percent rise.
(US$1=HK$7.75)
(Editing by Chris Lewis)
(([email protected]; +852 2843 6470; Reuters Messaging: [email protected]))
((If you have a query or comment on this story, send an email to [email protected])) Keywords: LINING EXPANSION Keywords: LINING EXPANSION
(C) Reuters 2009. All rights reserved. Republication or redistribution ofReuters content, including by caching, framing or similar means, is expresslyprohibited without the prior written consent of Reuters. Reuters and the Reuterssphere logo are registered trademarks and trademarks of the Reuters group ofcompanies around the world.nTOE5B608Q
© Thomson Reuters 2022 All rights reserved.