China agrees to end "famous brand" subsidies
WASHINGTON (Reuters) - China has agreed to end dozens of subsidies for Chinese branded merchandise after the United States complained at the World Trade Organization that the government subsidy programs were unfair, the U.S. Trade Representative said on Friday 18 December.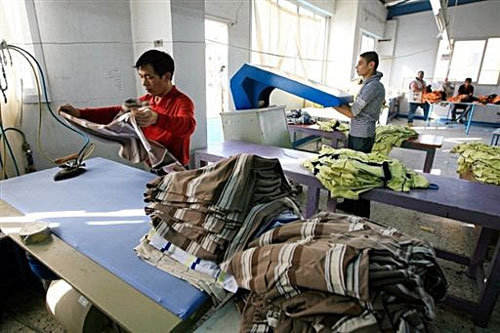 Photo: AFP
The subsidies covered a wide range of Chinese-branded products sold around the world, including household electronic appliances, textiles and apparel, light manufacturing industries, agricultural and food products, metal and chemical products, and medicine, the USTR said.
"This outcome represents a victory for the full spectrum of U.S. manufacturers and their workers, given the reach of these Chinese industrial policy initiatives," USTR Ron Kirk said in a release.
The USTR launched its WTO complaint last December. Mexico and Guatemala also requested consultations with China on the same issue.
(Reporting by Doug Palmer and Roberta Rampton; Editing by Eric Beech)
© Thomson Reuters 2022 All rights reserved.