Centro has three suitors for 600 U.S. malls
Feb 9 - Bidding for some 600 U.S. shopping malls owned by Australia's Centro Properties Group worth up to $9.5 billion has narrowed to three suitors, the Wall Street Journal reported on Wednesday.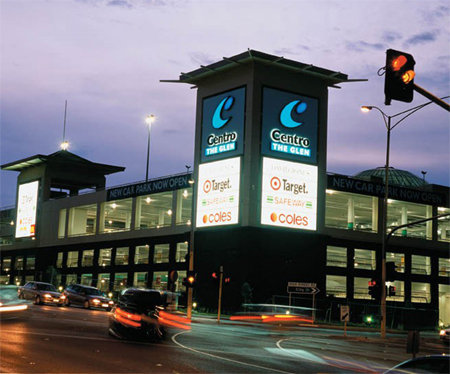 One of Centro's shopping centres in Australia
Among the bidders is a previously unreported partnership of a Morgan Stanley real estate fund and Starwood Capital Group, the newspaper said, citing people familiar with the situation.
Also in the bidding, with formal bids due on Feb. 24, are Blackstone Group and a group led by NRDC Equity Partners and Lend Lease Corp , the report said.
Centro declined to confirm the names of bidders and a spokesperson told Reuters the process is still ongoing and the company was looking at all options.
The newspaper said the bids for the U.S. malls were "in the range of" Centro's $8 billion of debt on the U.S. properties and the $9.5 billion book value. It said the value of the Lend Lease group bid, including the Australian assets, was more than $16 billion.
A source previously confirmed to Reuters that Blackstone had made a preliminary offer in December for Centro's U.S. assets.
Centro manages an A$18.6 billion ($18.8 billion) portfolio of shopping malls in the United States, Australia and New Zealand, but has put up assets for sale to cut its A$18.4 billion in debt. About A$11.5 billion of its debt needs refinancing by the end of Dec. 2011.
The Australian company valued its U.S. portfolio at $9.5 billion at the end of its fiscal year on June 30.
(Reporting by Victoria Thieberger; editing by Balazs Koranyi)
© Thomson Reuters 2023 All rights reserved.