Carlyle, TPG, others to make 2nd Cavalli bid: sources
LONDON (Reuters) - Private equity firms Carlyle CYL.UL, TPG TPG.UL, Candover and Doughty Hanson are likely to bid in the second round of the auction of Italian fashion house Roberto Cavalli, set for mid-July, people close to the matter said.
Others may still be shortlisted to participate, one of the sources said.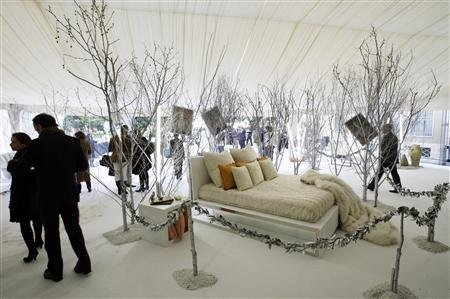 Lion Capital may also be interested in participating, two people close to the matter said.
While designer Roberto Cavalli has said in press interviews that he might not sell after all, sources close to the process said he was under pressure to bring in outside management to help him expand in emerging markets.
Securing shops in the most prestigious locations in cities like Shanghai over the next few years was crucial, as the newly rich in Asia, Russia and the Middle East help luxury goods companies weather slowing sales in mature markets like Europe, one of the people said.
"At the moment firms are willing to pay a premium for Cavalli's potential growth in new areas. In a few years he might have missed the boat and will lose that premium," the source said.
Some people familiar with the matter have questioned how Cavalli will achieve a price tag of about 1.4 billion euros ($2.15 billion) while debt markets remain hamstrung and as disappointing first-quarter sales from the likes of PPR's Gucci Group highlight a consumer slowdown.
Carlyle, TPG, Lion Capital and Candover all declined to comment. Nobody was immediately available for comment at Doughty Hanson.
(Reporting by Eleanor Wason, editing by Will Waterman)
© Thomson Reuters 2023 All rights reserved.