Canadian Target stores to open in 2013
Target Corporation has just announced that it will pay C$1.825 billion to purchase from Zellers Inc., a subsidiary of the Hudson's Bay Company (HBC), the leasehold interests in up to 220 sites currently operated by Zellers Inc. This transaction will allow Target to open its first Target stores in Canada beginning in 2013.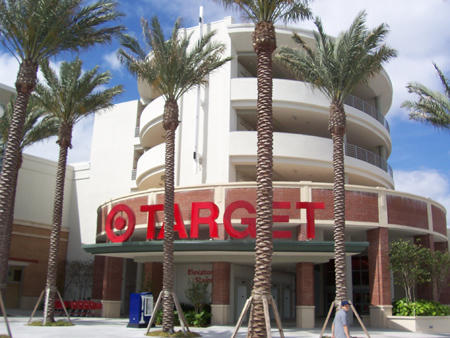 Target store in Miami (photo by ThePlaz)
Target plans to open 100 to 150 Target stores throughout Canada in 2013 and 2014. These stores will provide an initial foundation for a more robust Target presence in Canada over time. The company expects to create thousands of jobs for Canadians in the coming years through store renovations, expansions and new construction as well as subsequent store operations. A typical Target store in the United States employs approximately 150 to 200 team members.
Target currently runs 1,752 stores in 49 states within the U.S. Since 1946, Target has given 5 percent of its income through community grants and programs, which today equals to more than US$3 million a week.
Copyright © 2023 FashionNetwork.com All rights reserved.