Canada's Teachers' to buy majority stake in Helly Hansen
One of Canada's largest pension funds has agreed to buy a majority stake in Norwegian outdoor clothing brand Helly Hansen from Nordic private equity firm Altor.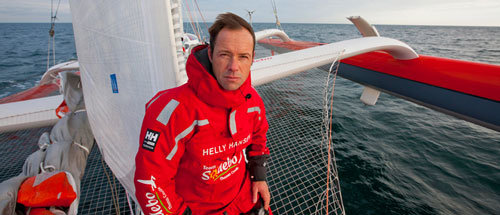 Photo: Helly Hansen
The Ontario Teachers' Pension Plan - better known simply as Teachers' - said on Friday it was buying roughly 75 percent of the Nordic company, which designs and markets high-performance outdoor apparel. The terms of the deal were not disclosed.
The pension fund, which is buying the stake through its private equity arm Teachers' Private Capital (TPC), said Altor would retain a 25 percent equity interest in Helly Hansen.
Altor put the clothing brand up for sale earlier this year.
A number of major retailers including apparel giant VF Corp,, U.S. consumer products maker Jarden Corp, French luxury and retail group PPR - owner of both Gucci and Puma - and Columbia Sportswear Co all expressed some level of interest in the company, according to banking and industry sources.
Oslo-based Helly Hansen, with roughly 500 employees, drew in revenues of 1.58 billion Norwegian crowns ($257 million) in 2011.
"We see excellent opportunities to continue growing revenues and international awareness outside the core European markets," said Jo Taylor, TPC's European head, in a statement.
With roughly C$117 billion ($114 billion) in net assets Teachers' is the largest single-profession pension plan in Canada. It invests and administers the pensions of about 300,000 active and retired teachers in Ontario, Canada's most populous province.
TPC manages a global portfolio valued at about C$12 billion. Teachers' private equity investments over the last two decades have achieved an average annualized return of close to 20 percent.
Teachers' and Canadian peers like Canada Pension Plan Investment Board (CPPIB), and Caisse de depot et placement have been among the world's most active dealmakers in recent years, making major bets both in Canada and overseas. The investments have focused largely around real estate, natural resources and infrastructure projects.
HELLY HANSEN DEAL
Altor bought Helly Hansen in 2006 for reportedly around 800 million Norwegian crowns. At the time the company had launched a reorganization plan based on integrating production with sales, and cutting underperforming staff and stores.
The private equity firm reportedly recovered its initial investment in Helly Hansen over a year ago, when it sold Helly Hansen Pro - a subsidiary that focused on survival suits, boat canopies and textile-based products for agriculture, industry and health sectors - to Montagu Private Equity.
Helly Hansen traces its roots back to a Norwegian mariner of the same name, who produced his first oilskin weather protective waterproof jacket in 1877. It today produces specialty sailing, skiing and outdoor gear.
"We are pleased to have Teachers' as a long-term owner of the company," said Helly Hansen Chief Executive Peter Sjolander in a statement.
"The fund's strong financial backing and established global footprint will be invaluable as we look to expand the Helly Hansen brand internationally, particularly in North America."
© Thomson Reuters 2023 All rights reserved.