Buffett world's richest man, Slim second: Forbes
By Emily Chasan
NEW YORK (Reuters) - Warren Buffett, the famed U.S. investor who heads Berkshire Hathaway Inc, replaced his friend and Microsoft Corp founder Bill Gates as the richest man in the world, Forbes magazine said on Wednesday.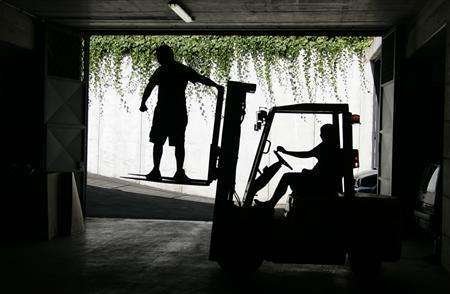 The magazine estimated Buffett's worth at $62 billion in its annual ranking of the world's wealthiest people.
Mexican telecoms tycoon Carlos Slim came in second with an estimated worth of $60 billion, pushing Gates to third place after 13 years of holding the No. 1 spot.
The magazine estimated Gates' worth at $58 billion.
Buffett's rise to No. 1 was particularly noteworthy, Forbes said, as it came at a time of great financial turmoil and as Buffett has begun to siphon off part of his fortune to charity.
"Even though he is giving away a piece of his fortune each year, the stock of Berkshire Hathaway, the source of Warren Buffet's wealth, has been rising very rapidly," Chief Executive of Forbes Magazines Steve Forbes said, noting Buffett's fortune climbed $10 billion in the last calendar year.
Buffett in June 2006 announced plans to give 85 percent of his fortune away, granting it to the Bill & Melinda Gates Foundation and four family charities. Bill Gates serves on the board of directors of Berkshire Hathaway and is a long-time bridge buddy of Buffett's. Gates has also given a substantial amount of his fortune to the foundation.
Buffett, often called the Sage of Omaha, has been lauded among investors for his preference for investing in larger companies with easy-to-understand businesses, large or dominant market shares, consistent earnings, and strong management.
In the early 1960s, Buffett started to invest in Berkshire, then a struggling textile maker, and took it over in 1965. Since then, he has transformed it into a holding company for more than 50 companies, ranging from Benjamin Moore paint and Dairy Queen ice cream to Fruit of the Loom underwear and Ginsu knives.
Gates has held the No. 1 spot since 1995, when he unseated Yoshiaki Tsutsumi, a Japanese real estate tycoon. Tsutsumi fell off the billionaire's list last year after receiving a suspended prison sentence for falsifying financial statements and insider trading in 2005.
Slim, a former stock market trader, is known for buying up struggling, cheap firms and turning them into profitable cash cows. He built his fortune by privatizing former Mexican state telephone monopoly Telmex. America Movil, a Telmex spin-off, is now Slim's flagship business and Latin America's biggest mobile phone company.
KEEPING UP WITH THE RUSSIANS?
The collective net worth of the world's 1,125 billionaires soared to $4.4 trillion, the magazine said.
The list of billionaires has almost doubled in the past four years, Forbes said. There were 469 U.S. billionaires, worth a combined $1.6 trillion, while the 656 billionaires who live outside the United States are worth $2.8 trillion.
Russia came in second place as home to 87 billionaires and Moscow is now the world's billionaire center, the magazine said. The Russian capital is now home to more billionaires than New York City.
India, China and Turkey also saw large gains in numbers of billionaires.
The world's youngest billionaire is 23-year-old Mark Zuckerberg, founder of social networking Web site Facebook. The magazine estimated his worth at $1.5 billion and said he is the youngest self-made billionaire to ever appear in the Forbes billionaire rankings.
Recent turmoil in the financial markets has taken its toll on the list.
James Cayne, Chairman of investment bank Bear Stearns Cos; William Pulte, who founded U.S. home builder Pulte Homes Inc; and Howard Schultz, founder of coffee chain Starbucks all fell off the billionaire's list amid declines in their companies' stock prices.
The decline in the dollar, a trend that Buffett himself has been betting on since 2002, provided a boost to billionaires outside the United States, particularly because the Forbes list is tabulated in U.S. dollars.
The full list of billionaires is available at (http://www.forbes.com/billionaires).
(Editing by Michelle Nichols and Eric Walsh)
© Thomson Reuters 2023 All rights reserved.