Buffett charity lunch auction gets start
By Jonathan Stempel
NEW YORK (Reuters) - Lunch with Warren Buffett will again prove a costly feast.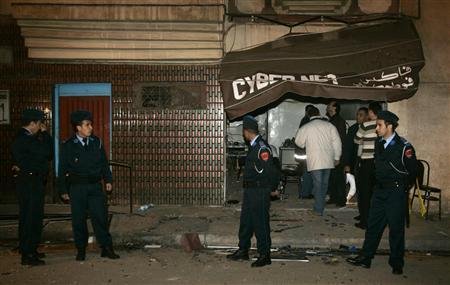 The annual charity lunch the chairman of Berkshire Hathaway Inc. began auctioning this week as of Monday afternoon had fetched a bid of $107,400, coincidentally just $5 more than the price of a Berkshire Class "A" share.
The winning bidder may take up to six friends to dine with Buffett at a Smith & Wollensky Restaurant Group Inc. steakhouse in Manhattan.
Auction proceeds will benefit the Glide Foundation, a nonprofit in San Francisco's Tenderloin district that offers programs for the poor, hungry and homeless. Buffett began donating the lunches in 2000.
The auction began Sunday on eBay Inc.'s Web site, and the price will likely rise before the auction ends Friday at 10 p.m. EDT. Last year's winner was Yongping Duan, a Palo Alto, California investor who agreed to pay $620,100.
EBay this year is keeping bidders' identities anonymous. The current leader appears to be a "proxy bidder" who indicates in advance the most he or she is willing to bid, and whom eBay will award the highest bid if others bid substantially less.
The lunches have raised $1.42 million for Glide since going online in 2003. Previous auctions were held live, with winning bids of $25,000 to $32,000.
Buffett began donating the lunches after his wife Susan introduced him to the Rev. Cecil Williams, who founded Glide and runs the Glide Memorial United Methodist Church.
The auction comes one year after Buffett pledged 85 percent of his fortune to the Bill & Melinda Gates Foundation and four family charities. He has said all his Berkshire shares will go to philanthropy. Forbes magazine in March estimated Buffett's net worth at $52 billion.
Since taking over Berkshire in 1965, Buffett has transformed it from a failing textile maker into a $166 billion insurance and investment company with more than 70 businesses.
Berkshire products include Geico car insurance, Dairy Queen ice cream and Fruit of the Loom underwear. Its investments include American Express Co., Coca-Cola Co. and Wells Fargo & Co..
© Thomson Reuters 2023 All rights reserved.