British luxury resolutely optimistic for 2012
The British luxury industry is confident about the future if the annual report from the Walpole organisation is to be believed. Bringing together major players in the UK luxury industry, from leading fashion houses such as Burberry or Jimmy Choo to department stores like Harrods and luxury hotels, the organisation commissioned its report on prospects for 2012 from Ledbury Research. The report in question predicts growth of 8.5% for the British luxury industry in 2012, based on total turnover of 7 billion euros for 2011. In the long term, the report considers that the British luxury industry could generate up to 11 billion euros in 2015.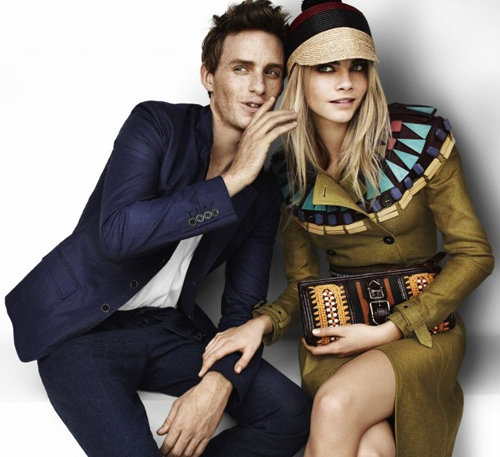 Burberry's Spring-Summer 2012 advertising campaign
74% of brand representatives surveyed say that they are optimistic for 2012, thanks partly to it being a very special year for the UK. According to the report, 63% think that the Olympics will have a positive effect on brand performance, and 58% that the Queen's Jubilee will be beneficial to the market.
On a national scale, the report states that Edinburgh and Manchester are the "places to be" in the coming months and years. But the two main challenges identified are internationalisation and e-commerce.
On the international scale, most of those surveyed unsurprisingly looked towards China. But the report put somewhat of a damper on the prospect, mentioning the British luxury labels' lack of appeal in China in comparison with their European neighbours: 71% of those questioned confirmed that they hadn't noticed any difference in sales during the Chinese holidays and New Year (and hence shopping) period. China isn't however the brands' only priority – South East Asia and even Africa were also mentioned as their next drivers of growth.
The final challenge brought up in the report is e-commerce. Half of the brands confirmed that their online retail site had allowed them to reach a new, and above all younger, clientele, and as a consequence the major players in the British luxury market mean to continue to invest in this sector to widen their clientele and reach the next generation of consumers.
Copyright © 2023 FashionNetwork.com All rights reserved.