Australia wool industry moves to counter boycotts
By Michael Byrnes
SYDNEY (Reuters) - Australian sheep farmers will from July 1 separate out wool at auctions that has been produced without using "mulesing", which is condemned by animal rights activists and has led to boycotts from major fashion houses.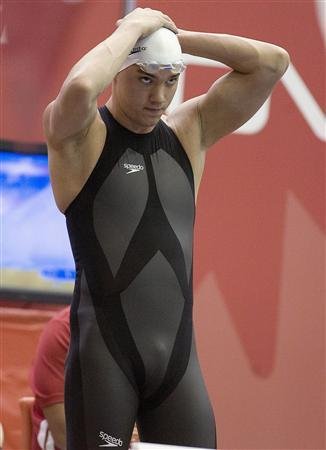 The practice of cutting the skin from the hindquarters of sheep to prevent fly larvae from feeding on the tissue has been in use since the 1920s, but in 2004 Abercrombie & Fitch banned use of such wool in its garments.
It has been joined by fashion houses and retail chains including Hugo Boss, Timberland, Hennes & Mauritz of Sweden, Perry Ellis International and Victoria's Secret of the United States, posing a major threat to Australia's A$3 billion ($2.9 billion) a year wool export industry.
"We've really seen a change. Retailers say 'now'," said Greg Weller, executive director of Wool Producers Australia.
The wool auctions covers 85 percent of fleece sold in Australia.
Weller could not say exactly when Australia will be entirely out of mulesing, but said it is committed to a 2010 deadline and steering as much of the industry out of the practice as soon as possible.
Farmers and the government-backed Commonwealth Scientific and Industrial Research Organization (CSIRO) are trying to breed merino sheep without heavy folds of skin around the breach, while methods such as injections to remove wool and better methods of controlling flies have been tried.
Using clips attached tightly to the skin, causing it to eventually fall off, is being used as an interim measure, although it has been rejected by animal rights activists.
Unmulesed wool has begun to command a premium of 10 percent, while mulesed wool is harder to sell, according to Jason Baker, spokesman for U.S.-based People for the Ethical Treatment of Animals (PETA), which has campaigned against mulesing for a decade.
"The key that is driving the change is economics. Farmers are now seeing for the first time that mulesed wool is not in demand, and unmulesed wool is," he said.
Don Hamblin, president of Wool Producers Australia, cites a price premium of 7 percent and says that talk of 10 percent is yet to be proven.
The Australian wool industry would have a constant image problem until it did away with mulesing, he said.
"Its all extra cost. But its part of doing business in the 21st century. The sooner we can put it behind us the better."
(Editing by Michael Urquhart)
© Thomson Reuters 2023 All rights reserved.