Ashley Greene starts work as Avon ambassador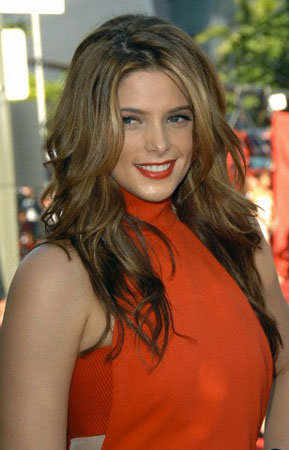 Ashley Greene
LOS ANGELES, 27 Aug (EUROPA PRESS), Ashley Greene, the sexy Twilight vampire, has become the new ambassador of Avon cosmetics brand. Greene has taken over from Lauren Conrad, the actress who was the image of Avon's youth focused brand 'Mark' for several years.
In June it was announced that Ashley Greene would be the new face of Mark, but it is now that the first Avon photographs of the actress have been taken. Her natural beauty was chosen as ideal to be the face of the cosmetics.
Becoming the image of Avon has its advantages. She has the opportunity to sample a selection of products, something she likes a lot, since Ashley revealed she can not live without face masks, a good foundation, and lip gloss.
"I have six movies to shoot in the next two years, my career is keeping me very busy, so every day I put on facecream, a face mask and lip gloss. I like the anti acne day cream and the illuminating pencil," says Greene.
23 year old actress wants her new role as ambassador to encourage young women "to believe in themselves and to feel empowered."
The actress is happy working for Avon: "Initially I came to Mark for their great products, but the powerful message of encouraging women to create their own identity in the world confirmed my decision."
Copyright © 2022 Europa Press. Está expresamente prohibida la redistribución y la redifusión de todo o parte de los contenidos de esta web sin su previo y expreso consentimiento.