Ascot kicks off summer social season
By Paul Majendie
ASCOT (Reuters) - Socialites shook off dire warnings of economic gloom on Tuesday to launch a week of non-stop partying at Royal Ascot, high spot of the frenetic summer season.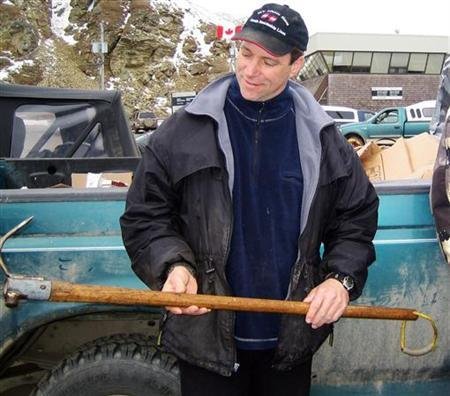 Economists may be warning of recession ahead as consumers are hit by soaring food and energy costs and see the price of their homes tumbling by the day.
But champagne and smoked salmon sandwiches were the order of the day on Tuesday for dedicated followers of fashion parading in all their finery at the world's most elegant racecourse.
For Royal Ascot is the jewel in the crown for indefatigable socialites who, recession or no recession, take in the races before heading to Wimbledon, Henley's rowing regatta and a night at the Glyndebourne opera.
Divorcees were once banned from the hallowed Royal enclosure at Ascot and all ladies had to wear gloves.
But now hedge fund managers in flowered waistcoats rub shoulders with top-hatted aristocrats.
"We are a much less judgmental generation, We should welcome new money and people shouldn't be judgmental if marriages break up," said Geordie Greig, editor of society magazine Tatler.
But ladies in the Royal enclosure are still warned that midriffs must be covered while gentlemen are required to wear morning coats with a top hat which must be sported at all times.
The Queen, herself an avid racing fan, gives priceless cachet to the meeting by parading with her family up the course every day in open-top landau carriages before the first race. Gentlemen raise their top hats as she passes.
In the 18th century, Queen Anne first realised Ascot's potential when riding through the forest near Windsor Castle. The course was opened in 1711 and her foresight is commemorated every year with the running of the Queen Anne Stakes.
Tatler's Greig said of the meeting's abiding attraction: "Ascot is still a glorious event with some of the best racing, best dresses and best fun.
"It has a global reputation for great finery. With the Queen as host every day, it's pretty difficult to beat that as a grand statement of entertainment."
Racing enthusiasts may be aggravated by legions of party-going poseurs as they battle their way to the paddock to check out the world's finest thoroughbreds contesting what jockey Frankie Dettori calls "The Olympics of racing."
But it is this sporting and social mix that makes for such an intriguing day out at Ascot, forever immortalised in the musical "My Fair Lady" by Covent Garden flower girl turned High Society belle Eliza Dolittle.
(Editing by Paul Casciato)
© Thomson Reuters 2023 All rights reserved.