Analysis: Fast fashion catches consumer fancy in Asia
BANGKOK/MELBOURNE | Thu Jun 30, 2011 - As pop music blares from a Zara store in Bangkok, Suthip Nanthavong jostles with others for bargains that might disappear in days -- from stylish thin-strap t-shirts selling for 490 baht ($16) to racks of blue-denim jeans.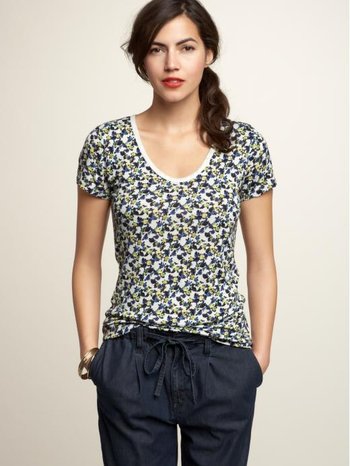 Floral V Neck T from Gap
"When you're in the store, there's little time to think. What's here today might be gone tomorrow," said the 30-year-old flight attendant, clutching two pairs of shorts and a dress.
Some call it "fast fashion" retailing -- the apparel sector's equivalent to fast-food. Across Asia, global brands are setting up shops as U.S. and European shoppers cut discretionary spending, burdened by rising prices and a weak economic outlook.
U.S. teen retailer Abercrombie & Fitch Co and clothing maker Gap Inc, which operates the Gap and Banana Republic brands, are among them. They plan to open their first stores in Hong Kong's central business district in a few months.
Expansion plans by Abercrombie and other big names could hurt established Asian brands such as Giordano, Esprit and Bossini, rather than high-end clothiers.
Although Asian shoppers still aspire for luxury brands, many are embracing specialty stores with higher inventory turnover and better value, especially as a new middle class emerges with more disposable income and fickle fashion tastes.
"Cheap chic" brands are known for a limited run of new designs in as little as two weeks, a model that limits the surplus of unwanted clothes on shelves.
"Consumer confidence is very high in Asia, especially China," said Shaun Rein, managing director of Shanghai-based China Market Research Group, forecasting fast-fashion retail would grow as much as 15 percent a year in Asia.
"In the fashion retail industry, if you don't win China, you're going to lose the world."
BRIGHT OUTLOOK
Within four years, the Asia-Pacific apparel retail market is forecast to be 35 percent bigger than Western Europe's, according to market-data firm Euromonitor International.
Asia Pacific's clothing market led the globe last year, advancing 7.6 percent to $452 billion, it said.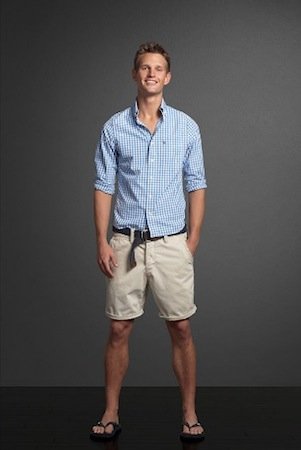 Abercrombie's SS11 classic looks
"It is a pivotal tipping point for the industry and indicative of a new world order of consumption," said Geok Leng Loo, head of Asia-Pacific research at Euromonitor in Singapore.
Abercrombie has taken a 21,000 square feet multi-level space in Singapore's Knightbridge mall for a store, its first in Southeast Asia.
Casual clothing chain Uniqlo, operated by Japan's Fast Retailing Co, launched a new store in Hong Kong's Tai Po district this month, its third store since November.
"A majority of consumers in the Asia-Pacific, while aspiring to high-end luxury apparel brands, continue to look to trade up first to more 'branded' brands that still remain affordable," Loo said.
Zara, owned by the world's biggest clothing retailer Inditex SA, opened stores in Sydney and Melbourne recently, while British clothing chain Topshop launched its first Osaka store in Umeda, Japan, in May 2011.
The expansion is helping companies boost profits.
In June, Inditex reported a 10 percent rise in quarterly profit as growth in emerging markets offset a slowdown in Europe. The Madrid-listed firm plans 120 Chinese stores this year.
Demand for fashion and apparel in Asian markets is expected to grow 4.7 percent in 2011, led by a 10.8 percent growth in China, according to consultants PricewaterhouseCoopers.
LOCAL BRANDS LOSING SHARE?
Increased attention to Asia from the world's biggest fashion companies poses a threat to regional brands that gained a foothold more than a decade ago.
"Giordano, for instance, is going to have problems because it is not considered stylish enough for the mainland market," China Market Research's Rein said.
"It is not cheap enough. It's lost its cachet."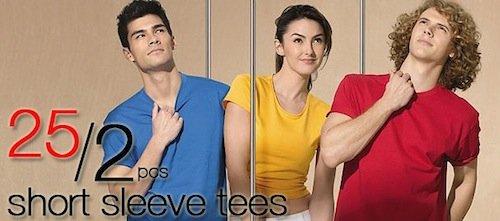 Giordano's short sleeve tees - SS11
Giordano has another problem: its shares, which jumped more than 5 percent last Thursday after a media report cited speculation Inditex planned to make an offer for the retailer, are no longer cheap, Reuters data show.
Giordano trades at 14.4 times 2012 earnings, compared with Bossini's 12.4 times and Esprit's 7.7 times against the 10.7 times of Hong Kong's Hang Seng Index.
Shares in Esprit, which reported a 21 percent drop in first-half net profit in February, have fallen 37 percent this year.
Casual wear maker Bossini's shares have lost 4.3 percent so far this year, in line with a 4.2 percent drop on the Hang Seng Consumer Goods sub-index.
In Japan, consumers in Tokyo's upscale Ginza district have become more frugal in the past few years, a trend accentuated by the March 11 earthquake and tsunami.
Fast Retailing saw Japan sales of its Uniqlo clothing chain fall 1.6 percent in May from a year ago following a drop of 9.9 percent in the first half of its business year to August.
"This is why we also have to look beyond the domestic border and expand into international markets," Fast Retailing Executive Vice-President Naoki Otoma said in Bangkok on June 23.
Otoma announced plans to launch the company's first three stores in Thailand, including its biggest in Southeast Asia, which is set to open in September.
Thailand, with its 68 million people, is an enticing market. The Thai clothing industry is valued at about 860 billion yen ($10.6 billion), Southeast Asia's biggest, Otoma said .
Alfred Chan, chief executive of high-end fashion house Ports Design Ltd in Hong Kong, is not worried.
Fast-fashion, he said, taps an entirely different type of consumer. "Fast-fashion is not innovative," he said, adding the company had no plan to change its retail strategy.
But in Australia, Zara's arrival in April is the talk of Sydney. Shoppers lined up behind barricades when it opened and soon cleared shelves of 80 percent of its stock.
Zara's 14,000-square-meter (151,000-square-ft) store will likely hit the market share of mid-size clothing chains such as Just Jeans and Portmans, owned by Premier Investments, and privately owned stores including Witchery.
Department stores also could suffer, said Jacqueline Fernley, senior analyst at Wilson HTM in Sydney.
Myer and David Jones have forecast flat to negative sales this year and their shares are trading near 12-month lows.
"You can think through retailer by retailer, who will survive and who won't," Fernley said.
That could hurt Westfield -- Australia's largest mall owner -- and other landlords such as Centro, which operate smaller suburban malls.
"Is the market getting too competitive? They certainly have to stay on their toes... at the end of the day who wins? The consumer," said Song Seng Wun, a senior economist at CIMB Research in Singapore.
(Additional reporting by Donny Kwok in HONG KONG, Miranda Maxwell in MELBOURNE, Charmian Kok in SINGAPORE and James Topham in TOKYO; Editing by Jason Szep and Vinu Pilakkott)
© Thomson Reuters 2023 All rights reserved.