American luxury demand lifts Luxottica sales
MILAN - Italy's Luxottica SpA , the world's top premium eyewear maker, expects demand in America to boost revenue in 2012 after sales beat expectations last year.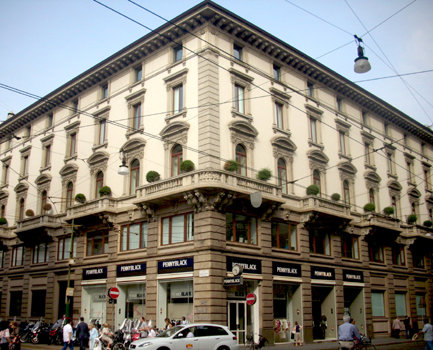 Luxottica Headquarters in Milan / Photo: Luxottica
The maker of Ray-Ban and Oakley sunglasses is reaping benefits from strong demand in North America, where it sells around 60 percent of its products, as well as in Mexico and Brazil where it increased its retail presence last year.
Europe, under threat of a recession this year, accounts for just 20 percent of total sales.
"2012 is expected to provide a wealth of opportunities for Luxottica which we believe will yield even further growth," Chief Executive Andrea Guerra said in a statement on Tuesday.
Fourth-quarter net sales grew across all regions to 1.51 billion euros, up 12.1 percent at current exchange rates.
This was above a mean estimate of 1.4 billion euros polled by Thomson Reuters Starmine SmartEstimate, which places more emphasis on projections from the most accurate analysts.
Echoing other luxury makers with a global reach, Luxottica continued to grow in 2011 and full-year sales rose 7.3 percent to 6.22 billion euros, also above SmartEstimate forecasts.
"2012 will also see us reap benefits from actions taken in 2011 which we believe will contribute to our growth in the future," Guerra said in the statement.
The company, also a maker of sunglasses for luxury brands such as Prada and Tiffany, agreed to buy Brazilian eyewear maker Tecnol in December.
Luxottica bought Latin American optical retailer Multiopticas International last year, along with two retail chains in Mexico. (Reporting by Antonella Ciancio and Sabina Suzzi; Editing by David Holmes)
© Thomson Reuters 2023 All rights reserved.