Alexander Gedat becomes CEO of Marc O'Polo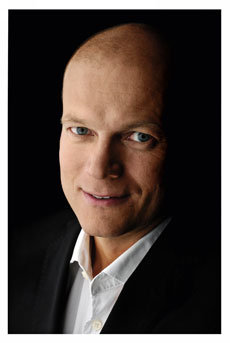 Alexander Gedat.
Changes are taking place within the leadership of Marc O'Polo. After the next general meeting which will take place in October, Werner Böck will cede his place to Alexander Gedat. The current CEO and majority shareholder will then join the supervisory board. Alexander Gedat knows the House well. The corporate officer, aged 48, has worked in the fashion house for 17 years and was for several years a member of the executive directory in charge of distribution. At his side is Jürgen Hahn, in charge of finance, as well as Andreas Baumgärtner, who controls the design, marketing and production.
The casual brand, founded in 1967 in Stockholm, has been based in Germany since 1997. For its new fiscal year started on 1 June, it showed once more an increase of about 10%. During fiscal year 2011/2012, according to preliminary figures, sales totaled 346 million euros of which 29% came from abroad. The brand's sales have topped the $400 million mark. The brand has recently launched in France under the leadership of market manager Gerhard Loesch, former director of Hugo Boss France. The first two French stores are planned to open this fall.
Copyright © 2023 FashionNetwork.com All rights reserved.