"Sex" sells at cinemas in America, Europe
By Dean Goodman
LOS ANGELES (Reuters) - "Sex and the City" fashioned a surprisingly strong opening at the North American box office on Sunday, as frenzied female fans used the romantic comedy as an excuse for a big party.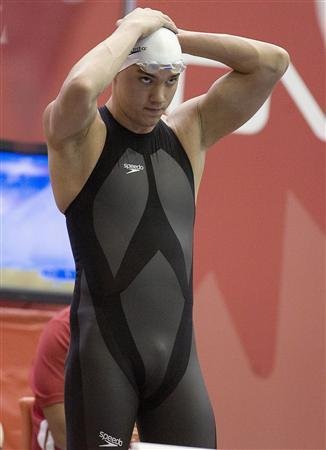 The movie, based on the groundbreaking HBO television series of the same name, was also the top choice in Britain and Germany, based on preliminary estimates.
In the United States and Canada, the film earned $55.7 million (28.2 million pounds) during its first three days, easily beating the expectations of its distributor, Warner Bros. Pictures. The Time Warner Inc unit had hoped for an opening in the $25 million to $35 million range.
Industry observers had assumed "Indiana Jones and the Kingdom of the Crystal Skull" would whip up a second weekend in first place. Instead, the Paramount Pictures adventure slipped to No. 2 with $46 million.
The Rogue Pictures horror film "The Strangers" kicked off at No. 3 with $20.7 million, also surpassing predictions.
If the streets seemed unusually devoid of women, that's because they were likely lining up for "Sex," which revolves around the romantic and fashion dilemmas confronted by four Manhattanites.
Coming to cinemas four years after they ended their six-season run on HBO, columnist Carrie Bradshaw (played by Sarah Jessica Parker) and her gal pals unleashed a frenzy among the show's fans, who organized large gatherings to catch up with their heroines' exploits.
Warner Bros. said women made up 85 percent of the audience on Friday night.
"Women are great planners and they definitely wanted a girls' night out," said Dan Fellman, president of distribution at Warner Bros. He said a group of women had bought out an entire cinema in Los Angeles' Century City district for all their friends.
But anecdotal evidence indicated Saturday's screenings played more like date movies, with patient husbands and boyfriends perhaps making up a quarter of the crowd, he said.
BIGGEST R-RATED COMEDY OPENING
The three-day haul ranks as the biggest R-rated comedy opening of all time, beating the $45.1 million bow of "American Pie" in 1999. Among all R-rated films, it ranks at No. 5 behind largely male-driven films like "The Matrix" and "300." In the United States, viewers under 17 cannot watch an R-rated film unless they are accompanied by an adult.
"Sex and the City" creator Darren Star, who served as a producer on the $60 million movie, said it was too early to talk about a possible sequel. But he noted that "women of all ages are following the journeys of these characters."
While the HBO series was an award-winning smash, he said the show has received a "a big second life" in syndication.
Parker, who also produced, reunited with co-stars Kim Cattrall, Kristin Davis and Cynthia Nixon. The film was written and directed by series veteran Michael Patrick King. Reviews were mixed.
The film represents a resounding last hurrah for its producer, New Line Cinema. The struggling studio was recently downsized to a division of Warner Bros. after years of losses.
It also represents a face-saving release for Warner Bros., which has a spectacular flop on its hands with "Speed Racer," a $160 million film that has earned just $40 million after four weeks.
"Sex" earned $39 million from 11 countries and Puerto Rico, driven by No. 1 bows in Britain ($18.3 million) and Germany ($7.8 million). It also did well in France and Turkey, but official data will not be available until Monday.
Elsewhere, "Indiana Jones" has earned $216.9 million after opening on May 22. The fourth film in the adventure franchise becomes the second movie of the year to surpass $200 million.
The superhero saga "Iron Man" was first, and has earned $276.6 million to date. Both films were distributed by Paramount Pictures, a unit of Viacom Inc.
"The Strangers," a $9 million home-invasion horror starring Liv Tyler and Scott Speedman, was released as a counter-programming alternative to "Sex and the City."
Its $20.7 million opening is a record for Rogue, a Universal Pictures division that specializes in low-budget movies. The old record of $11.4 million was held by the 2007 ping-pong comedy "Balls of Fury." Universal is a unit of General Electric Co's NBC Universal.
Reuters/Nielsen
© Thomson Reuters 2023 All rights reserved.