"My shoes are so ... fabulous" at Printemps in Paris
Shoe-mania has well and truly invaded the Boulevard Haussmann in Paris. Whilst Galeries Lafayette has revamped their shoe section, in the sense of style and substance as well as in looks, Printemps has transformed its store windows into a gallery of shoes that have almost become items of jewellery rather than clothing.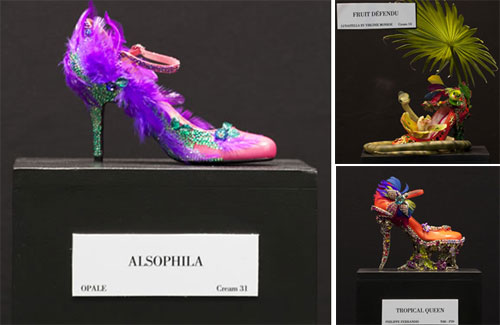 Designs on show in the windows of Printemps Haussmann in Paris until the 23rd of August
This is an initiative of Richard Martin, artistic director of Eclat de Mode, a professional fashion jewellery trade show, who has been working with the department store.
Having started on the 16th of July, the exposition will run until the 23rd of August and features multiple pairs of shoes from Annabel Winship – an English designer – which have been customized by twelve exhibitors from the January 2009 edition of the Eclat de Mode.
By Jonathan Fulwell (Source: Emilie-Alice Fabrizi)
Copyright © 2023 FashionNetwork.com All rights reserved.