"Business as usual" despite debt deadline for Kellwood
SAN FRANCISCO, July 13 (Reuters) - Kellwood Co [KWD.UL], one of the largest U.S. apparel makers, said on Monday 13 July it was "business as usual" at its operations as it tries to it extend the maturity date of $140 million in bonds that come due midnight Wednesday 15 July.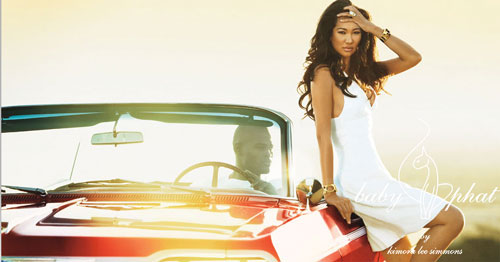 Baby Phat, Kellwood
Kellwood, a major department store supplier with brands including Phat Farm, Baby Phat, Sag Harbor and XOXO, is trying to forestall the looming debt deadline after Deutsche Bank AG (DBKGn.DE), the largest holder of the securities, backed out of an exchange offer on Friday 10 July.
Kellwood stressed that it was continuing to supply its retail customers and that the challenge faced by the profitable company was a debt maturity date issue, not an operational one.
Eric Hunter, the senior vice president of marketing for Kellwood, called it "business as usual" with the company's retail customers, stressing that Kellwood was profitable and "operationally well-run."
Hunter said he could not speculate on what would occur if a deal was not reached by the Wednesday 15 July deadline, expressing frustration at Deutsche Bank, which he said did a "complete 180" while citing internal reasons for backing out.
The failed deal involved an exchange of bonds for ones that would expire in 2014.
"It makes no sense," Hunter said, speaking of Deutsche Bank's change of heart. "They built the offer. They had given us nothing but a thumbs up the entire time."
Kellwood hired Lazard (LAZ.N) a few months ago to assist in restructuring its debt, Hunter said.
Deutsche Bank spokesman John Gallagher declined comment.
Kellwood, which Sun Capital Partners took private in 2008, is looking at ways to strengthen its long-term financial position as it continues to negotiate with bondholders, said Chief Executive Michael Kramer, who became CEO 10 months ago.
"This comes at a time when Kellwood is performing well, is profitable and has a positive cash flow," said Kramer in a statement.
LIMITED RETAIL IMPACT?
Kellwood is a major supplier to department stores, whose sales have been in a major slump since last year as cautious consumers spend less in the recession.
But analysts said department stores shelves would still be stocked even in a hypothetical scenario of Kellwood filing for Chapter 11 bankruptcy protection.
"Whether or not Kellwood is in Chapter (11) ... or pursuing any reorganization, doesn't alter the obligations on part of the retailers," unless Kellwood doesn't meet delivery schedules or product quality does not meet contract requirements, said CRT Capital Holding's Leah Hartman.
Hartman, a senior vice president and principal at the brokerage and research firm, analyzes Macy's (M.N), a major Kellwood customer.
A spokeswoman with Bon-Ton Stores Inc (BONT.O), a department store chain that carries Kellwood clothing, said it was "business as usual."
A JC Penney Co Inc (JCP.N) spokeswoman said commenting would be "premature," and Macy's and Dillard's Inc (DDS.N) declined to comment.
Meanwhile, retailers protect themselves from becoming too dependent on any one vendor, said Robert Baird analyst Erika Maschmeyer, who covers Kohl's Corp (KSS.N), another Kellwood customer.
"Even if something were to happen with Kellwood, they've (Kohl's) got more than enough new merchandise from vendors that are in good, solid shape and their own private brands that they could use to fill the hole," Maschmeyer said.
(Reporting by Alexandria Sage; Additional reporting by Brad Dorfman in Chicago and Aarthi Sivaraman in New York; Editing by Lisa Von Ahn, Gerald E. McCormick, Leslie Gevirtz)
© Thomson Reuters 2022 All rights reserved.