Tiffany in talks to buy designer Elsa Peretti's trademarks
High-end jeweler Tiffany & Co said it is in talks with Italian jewelry artist Elsa Peretti to buy her trademarks, which it currently licenses.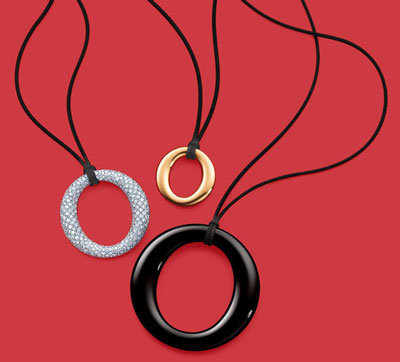 Elsa Peretti for Tiffany / Photo: Tiffany
The 72-year-old designer recently expressed interest in selling her intellectual property to the company and authorized her advisers to start negotiations, Tiffany said in a filing with the U.S. Securities and Exchange Commission.
The company said it has made a firm offer for the intellectual property to Peretti, but the parties have not yet settled on the price.
Since 1974, Tiffany has been the sole licensee for the intellectual property rights to make and sell products under Peretti's trademarks.
Peretti's advisers have informed Tiffany that she may consider terminating her exclusive license agreement with the company if a deal is not completed.
The designer, known for understated and elegant designs that are popular with many celebrities and film stars, currently receives a royalty for the use of her brand. Her signature products include teardrop necklaces and thumbprint vases.
The jewelry chain warned that failure to reach an agreement with Peretti may hurt its operating results.
In 2009, 2010 and 2011, Peretti's designs accounted for 10 percent of the company's sales, New York-based Tiffany said.
© Thomson Reuters 2017 All rights reserved.